Screenwriters have been on strike for the best part of five months in response to pay and the use of Artificial Intelligence (AI) in the industry. The strike has put the production of many movies and TV shows on hold until the issues within the industry have been resolved. As of this week, it appears that a "tentative" deal has been agreed to end the strike.
HBO's The Last Of Us Season 2 is one of the shows that has been on hold due to the strike, but according to Craig Mazin — one of the show creators – "the second" the strike is lifted, they will "spring into action" on Season 2 of the show. This is taken directly from Mazin's Threads post.
Although no date is scheduled for Season 2's release, this is great news for fans of the game and the show.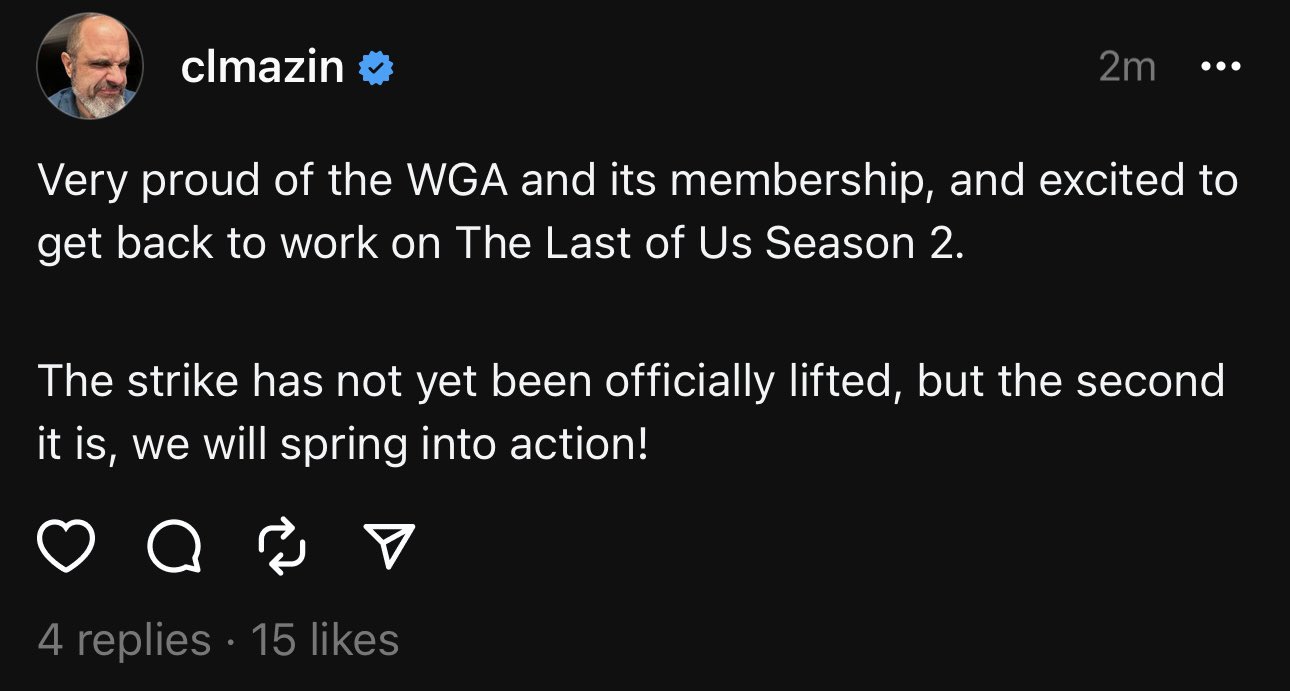 Are you excited for The Last of Us Season 2? What did you think of the first season of The Last of Us? Let us know below!